Work with Journal of Nomads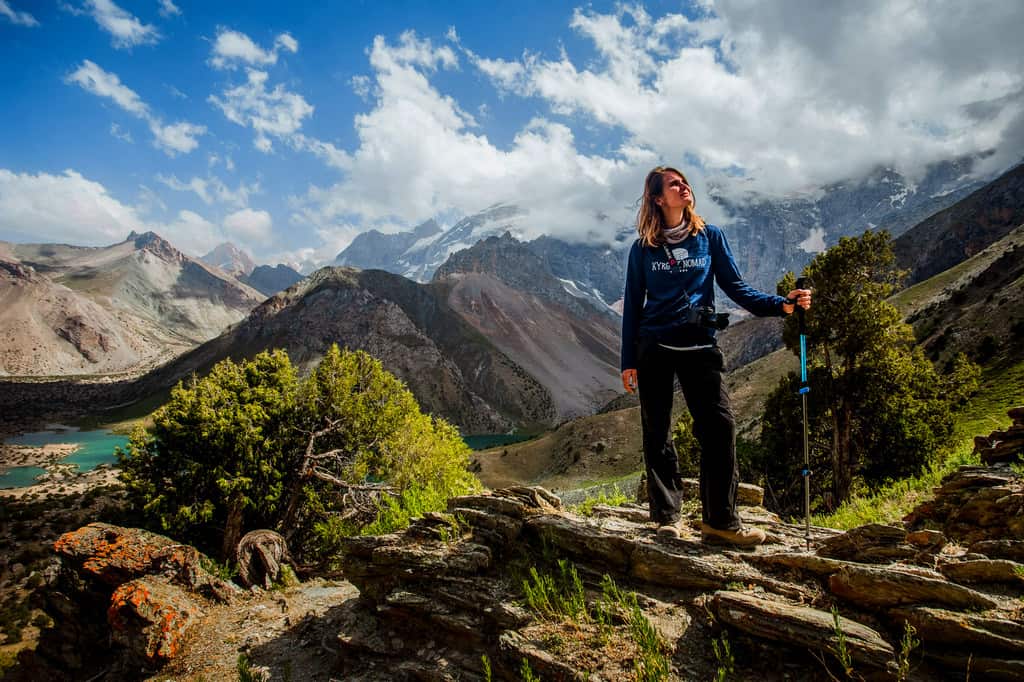 My unique adventures and nomadic lifestyle gained a lot of interest and attention over the years so I created my own brand to provide inspiration and guidance for independent travelers and aspiring nomads.
Journal of Nomads is a travel website focused on slow travel and financially sustainable long-term journeys.
I specialize in adventure, outdoor, and cultural travels in both popular and less-traveled destinations.
I document my lifestyle with visual stories and I enjoy putting together guides for backpackers and independent travelers interested in culture, adventure, and off-the-beaten-path destinations.
I also provide information on how to travel the world continuously and sustain this nomadic lifestyle.
How can we work together
Journal of Nomads is available for both short and long-term partnerships and I offer services in English and Dutch.
DOWNLOAD THE MEDIA KIT for more information and email me to know my current work rates and prices.
BRAND AMBASSADOR
Are you looking for a unique story and personal face for your brand? Then you're in the right place!
I work with brands that are in line with my travel style and share similar values.
I currently work as a Panasonic Lumix Ambassador
Here's a promotional video I made during an assignment for Panasonic in Morocco:
DESTINATION MARKETING
Do you want to inspire people to visit your destination? I can help you!
I promote your destination by showcasing my experiences using professional photography, (drone) videography, and high-quality articles on my website and across my social media platforms.
Here are a few examples of how I partnered up with different associations in Central Asia (Discover Kyrgyzstan, USAID, Helvetas, …):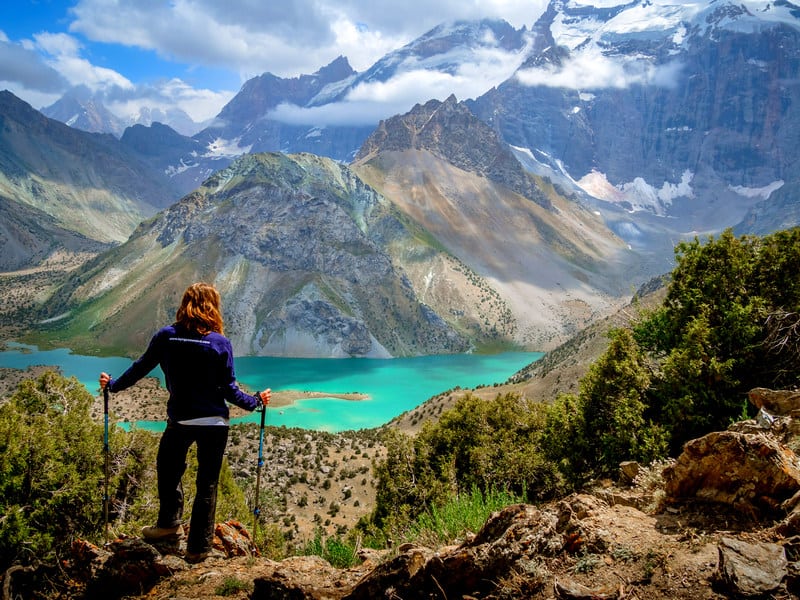 Exploring the Fann Mountains in Tajikistan during an assignment with USAID
Adventure tours
Do you want to organize and promote an awesome cultural and adventurous tour in your country?
I have the skills, experience, and audience to help you with this!
I'm currently organizing Adventure Tours in Kyrgyzstan.
One of my groups during the Adventure Trek in Kyrgyzstan – in partnership with Kyrgyz Nomad
SPONSORED CONTENT AND PRODUCT REVIEWS
Do you have a product or service that is in line with my travel style?
If your product or service is a good fit for my outdoor and travel lifestyle, I'd be happy to feature and review your product and/or services on Journal of Nomads through a written article.
photography & visual content
Are you looking for professional visual content for your brand? Are you a destination or travel company interested in showcasing the best of your city, landscapes, and culture?
I can help! I'm a professional travel photographer and have the skills and equipment to create beautiful and professional-looking visual stories.
My photos can be licensed for commercial use or you can commission me for photography and/or videography assignments.
Get in touch for current rates and prices.
Are you interested in working together? Please don't hesitate to contact me at hello(at)journalofnomads(dot)com!
I love working with engaged companies that match the brand, attitude, and spirit of Journal of Nomads.
I highly value unique partnerships with brands, destination marketing organizations, and tour companies and only respond to serious business proposals.
Please DON'T CONTACT me if you want to:
promote your company/product/service without payment
work in exchange for free exposure
do product reviews without monetary compensation
publish your infographic
publish a "guest" post on the blog with links to commercial websites or free promotion of products/services
I only accept sponsored posts and guest posts that are completely in line with my brand and/ or destinations. Please take the time to check my content before reaching out.
I only accept guest posts from fellow (travel) bloggers who like to get more exposure and grow their blog. I'll only allow links to posts you've written on your own personal blog and your social media channels.
Please take the time and courtesy to address me by my name in your email. Failure to do so will very likely result in not receiving a response from me.
Don't get me wrong, I'm a very respectful and kind-hearted person and I love to connect with you.
I highly value your time and work and I kindly ask if you can do the same for me.
Who is my audience?
As of January 2021
Demographics:
Primarily readers aged between 18 – 44; with 45% between the ages of 25 and 34
46.8% of my readers are male, 53.2% are female
Top 5 countries: United States, United Kingdom, Morocco, Canada, the Netherlands
Monthly blog stats:
unique monthly visits: + 31,000
monthly page views: + 48,000
search engine acquisition: 81.6%
social media acquisition: 6.8%
average time on page: 02:30
Social Media:
Facebook followers: + 12,000
Instagram fans: + 7,000
YouTube subscribers: + 4,000
Pinterest: 10% of monthly traffic
Why work with journal of nomads?
Journal of Nomads is a well-established brand and my audience loves me for the authentic and extremely informative and in-depth guides, stories, and videos I publish. My content is based on first-hand experience and knowledge. I practice what I preach.
With 10 years of experience in traveling and finding my own unique path in the world, I inspire and motivate my audience to help them take similar steps and realize their dreams.
Journal of Nomads in the media
Features, publications and media mentions:
Don't hesitate to contact me at hello(at)journalofnomads(dot)com!
I'm looking forward to hearing from you!