Hello and welcome to journal of nomads!
Let's start with a proper introduction…
About me
I'm Cynthia Bil, a backpacker and travel photographer born in the sweet summer of 1984 and originally from Belgium. I've been living a nomadic life since 2011.
I've lived and traveled in more than 30 countries. I like to travel slowly and often spend months in one place. To give you an example: I wandered around Turkey for 9 months, lived in Georgia for 11 months, and spent one entire year in Kyrgyzstan and Central Asia.
I prefer to take the time to get to know a country, interact with the locals, and immerse myself in different cultures. Every destination has its own unique vibe and beauty and I love exploring the depths of that.
Some people have compared me with a snail… I think they have a point as I travel at the same speed and carry my home on my back. All my belongings fit in 2 backpacks and that has been the case for nearly 10 years.
I have a special love for nature. I feel most at home when I'm in the wilderness and surrounded by the beauty of our natural environment. It brings a sense of calm and joy that I can't find anywhere else.
I also love doing outdoor activities, like hiking, camping, kayaking, rock climbing and horse riding. It makes me feel so alive and deeply connected with myself and the world around me.
my journey
When I was in my early twenties, I was living in Belgium and working as a special needs teacher in a primary school. While I had "everything", I felt something was missing. I didn't feel like I was living my life but more the life that society expected from me. I wanted something different than working a 9-to-5 job (or in my case an 8-to-4 job), buying a house and having kids.
On my 26th birthday, I decided to expand my horizons and go travel for a year. I quit my job, packed my most important belongings in 2 backpacks, said goodbye to my loved ones, and took an airplane to Australia. It was the start of a whole new chapter and the beginning of my life as a traveling photographer and nomad.
I've been on the road for almost a decade, adventuring, exploring, and working whatever jobs I could find to fund my travels. From waitressing and life modeling in Australia and shepherding on farms in New Zealand and England to grape picking in France, gardening in Ireland, and teaching English in Turkey. It's been a journey that taught me so much about life and myself.
In 2015 I embarked on a 3-year hitchhiking journey from Ireland to Central Asia during which I created the travel blog Journal of Nomads. I made this journey with Niko, a Canadian hitchhiker who I met in the autumn of 2014 in a very special way.
When we met, we were both dreaming of making an overland hitchhiking journey across the world to experience the vastness of this planet, witness how the land and culture change while crossing many borders and learn from the world and its many inhabitants through firsthand experiences.
We hitchhiked across Central and Eastern Europe, spent one month on the Greek island of Crete, sailed across the Aegean Sea to Turkey and traveled for 9 months in Turkey before crossing the border into Georgia in August 2016.
In Georgia, we took it very easy. We based ourselves in different cities where we worked as online teachers to save up for the next leg of our journey. It also gave us plenty of time to explore the country to its fullest.
In August 2017 we resumed our journey by hitchhiking across Azerbaijan for nearly 3 weeks. In Baku, we took a cargo ship to cross the Caspian Sea and entered Kazakhstan in September 2017.
On the boat to Kazakhstan, we met 2 English travelers with whom we went on a road trip across the Kazakh steppe. Our initial idea was to travel for only a couple of months in Central Asia, after which we would take a boat in Vladivostok (Russia) towards South Korea and Japan.
But as soon as we entered Kyrgyzstan, we immediately fell in love with the culture and the beauty of this country. That's when we decided to spend the winter here, while also taking the time to explore Uzbekistan, Tajikistan, and more uncommon places in Kazakhstan.
During our time in Kyrgyzstan, we decided to not continue our overland adventure. It was a hard decision to make as it had been an unforgettable journey to hitchhike from Europe to Central Asia, roughly 12.000 kilometers across 13 countries.
This wasn't the end of our travels but rather a new chapter in our journey around the world. We traveled f.eg. to Morocco where we hitchhiked and traveled for nearly 6 months. We also kept returning to Central Asia.
When the pandemic hit the world, I followed Niko to his home country Canada. After the first lockdown was over, we explored his home region Quebec and enjoyed a beautiful summer with many outdoor activities in the Canadian wilderness. It was my first time in Canada and I absolutely loved it there!
However, after the summer in 2020, Niko and I decided to each go our own way. Just like we constantly grow and change, our path in life is also continuously transforming itself. We ended our relationship as friends and were grateful for the time, lessons, and adventures we shared together.
If you'd be wondering who that guy is in so many of my pictures on this blog and why I often wrote in the plural pronoun, now you know the story behind it! I didn't feel like removing Niko from the photos and posts as he's been such a big part of my journey and he often helped me writing useful travel guides.
I'm nowadays living a semi-nomadic lifestyle. This means that I still travel but that I currently have a home base in Zeeland (the least populated province of the Netherlands) where I can return to whenever I'm going on a new adventure.
When I'm not traveling, you'll most likely find me doing outdoor activities near my home base, photographing and creating visual content, designing websites, and preparing for my Adventure Expeditions in Central Asia.
What's the purpose of this journal
I write guides for backpackers and independent travelers who are interested in culture, outdoor adventure, and off-the-beaten-path destinations.
I want to provide useful information and tips to help travelers with the preparation of their next adventures and trips. My content is based on first-hand experiences and knowledge. I practice what I preach!
Here are a few examples of useful stuff you can find on this blog:
I also have tons of practical travel information about the countries I visited. Discover them here!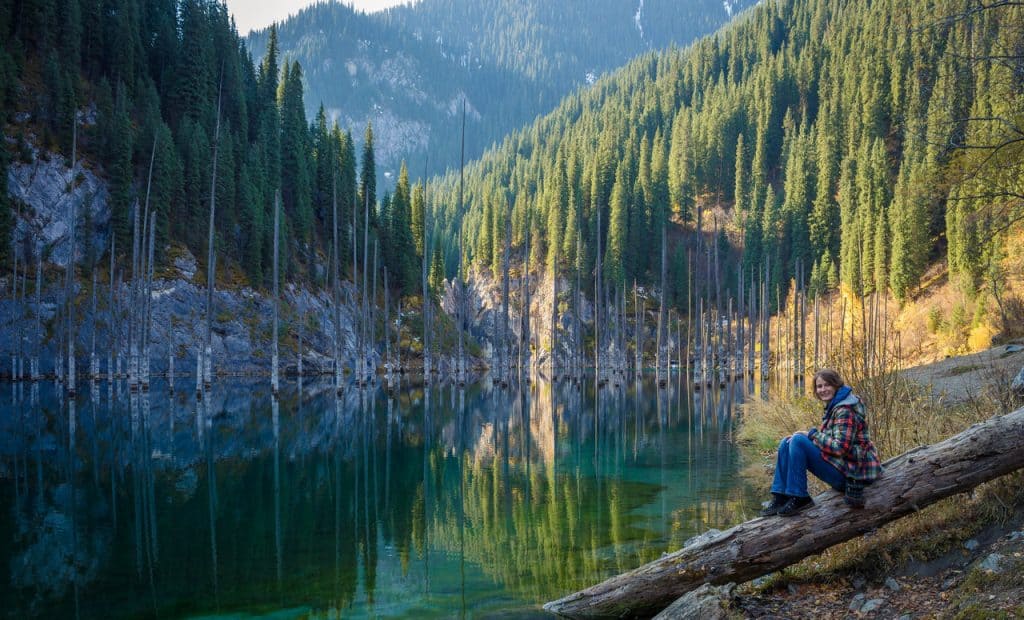 I really have a thing for the great outdoors and I'm always down to go hiking, camping and doing other adventurous activities. That's why I dedicate a part of the blog to adventure and hiking guides .
Here's a small selection: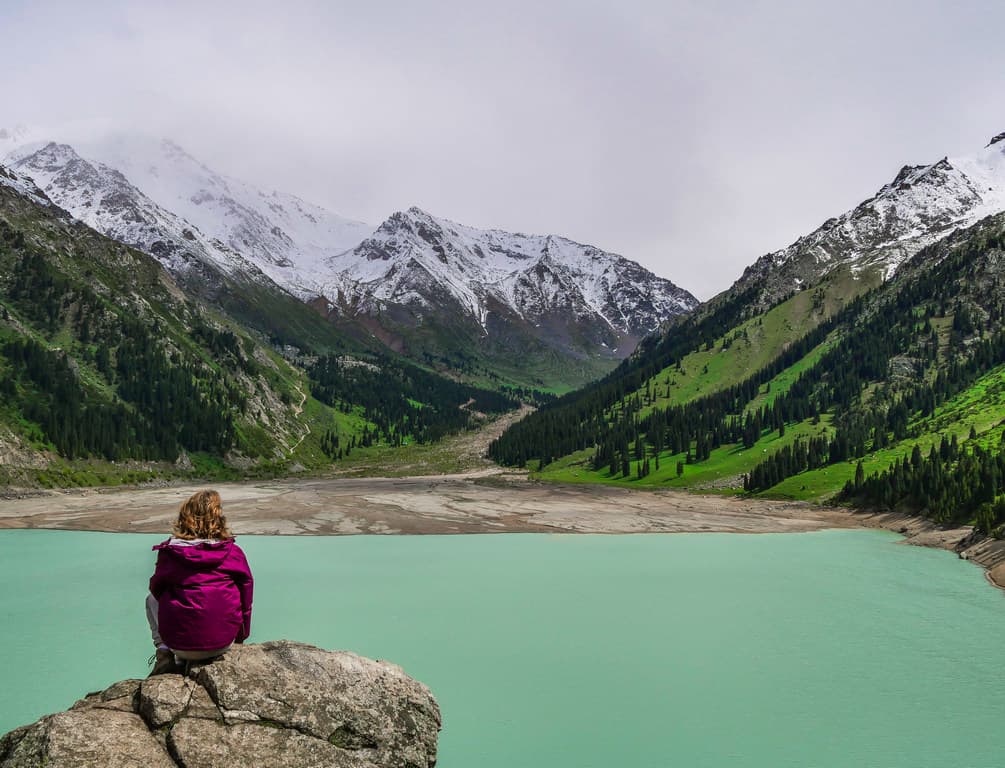 As you could read above, I hitchhiked a lot. It's an adventurous, dynamic, and fun way of traveling and absolutely not as dangerous as many people think (even when I hitchhiked solo!).
It's a great way to connect with the local people, to see the country through their eyes, and by sharing stories with them, I've learned more about the culture and traditions than if I had taken a bus or a train.
You just have to trust your intuition and use your common sense. Throughout the years I never had any bad experiences. On the contrary, I only met kind and warm-hearted people with the best intentions!
Here are some of my favorite hitchhiking stories:
Photography was merely a hobby before I started traveling. It wasn't until my first solo trip to Ireland in 2010 that I discovered how much joy it brings me to capture the beauty of the world around me on camera. Photography became my creative outlet to document my life and love for culture, adventure, and nature.
I developed my passion and skills to such level that I'm now a published travel photographer and even work as a Panasonic Lumix Ambassador!
My work as a travel photographer/writer has been featured by major publications such as The Guardian, CNN, The Lonely Planet, Knack Magazine, AS Adventure, Shoot Magazine, and many more. I've had the opportunity to work with Discover Kyrgyzstan, Visit Tajikistan, USAID Central Asia, and many others.
These are some of my favorite photo-essays. You can find more on my Travel Photography Page:
Below is a campaign I did for Panasonic Lumix to test and promote the Lumix G90, which is also the camera I travel with.
Thanks for visiting my blog and wanting to get to know me better!
If you like what I do and you're as curious as me to find out where the road will take me in the coming weeks, months and years, make sure you bookmark this blog and sign up for my monthly newsletter!
I also don't mind if you want to stalk/ connect with me on Facebook and Instagram.
I'm very social and I love connecting with readers. Don't be afraid to write me an email if you have questions or if you just want to say hello.
If you're interested in collaborating with me, then check out how we can work together!
I hope to connect with you, whether it's virtually or somewhere along the road!
Lots of love and happy travels,
Cynthia